Reducing carbon dioxide emissions is a key element in the fight against global warming. The Climate Action 100+ group has asked more than 161 polluting companies to adopt strategies to reduce their gas emissions, and to hold them to account. It is supported by 518 investor organizations worldwide representing $47 billion in assets.
A reduction in CO2 emissions supported by the Australian government
The government of Australian Prime Minister Scott Morrison has therefore decided to implement an energy roadmap for 2020, with a view to meeting the targets set by the Paris Treaty. According to Tania Constable, CEO of the Minerals Council of Australia, this ecological transition is based on the use of cutting-edge technology and the production of green, sustainable minerals and energy.
"Australia's resources sector is at the forefront of the development and deployment of low-emission technologies that are at the heart of Australian and global efforts to tackle climate change. It is essential that industry develops the minerals needed for a low-emissions future, including aluminum, copper, nickel, zinc, iron, uranium, base metals, lithium, mineral sands, rare earths and more."
Putting ideas into practice
The Canberra government is proposing, for example, to develop steel and aluminum mines with lower carbon content. The electrification of mines and the use of electric vehicles would also help reduce energy use. The use of hybrid energy, particularly renewable energy, carbon storage and clean hydrogen would also make a major contribution to reducing gas emissions.
A controversial decision
Australia is home to 4 of the world's largest coal producers. In addition, the government has just granted Pembroke Resources a mining lease worth AUD 1 billion to develop its new coal mine. Olive Downs will be the third-largest coal mine in Queensland and will create 1,000 jobs, according to Queensland Premier Annastacia Palaszczuk. This new production, which will produce up to 15 million tonnes of coal a year, raises questions about the Australian government's ecological turnaround.
An action supported by Australian company BHP
Australian mining company BHP has also decided to halve Queensland's coal emissions over the next 5 years, starting in January 2021. The company, which currently obtains 100% of its electricity from coal-fired generation, would like to become carbon-neutral by 2050.
To this end, the mining giant has signed a renewable energy purchase agreement with CleanCo, a Queensland state-owned clean energy producer. For the first two years, the company will supply low-emission electricity, then move on to solar and wind farms in 2023, according to BHP Minerals Australia Chairman Edgar Basto.
"Our approach to climate change is defined by a number of key requirements. Our actions must be substantial. They must be real, tangible actions to reduce emissions. We need to focus on what we can control within our business, and work with others to help them reduce emissions from the things they control. Our portfolio is well positioned to support the transition to a lower-carbon world, in line with the Paris Agreement. Our commodities are critical to global economic growth and the world's ability to transition to and thrive in a low-carbon future. Taking action on climate change makes good business sense for BHP and enables us to create more value. Many of BHP's core products would also benefit from accelerated decarbonization."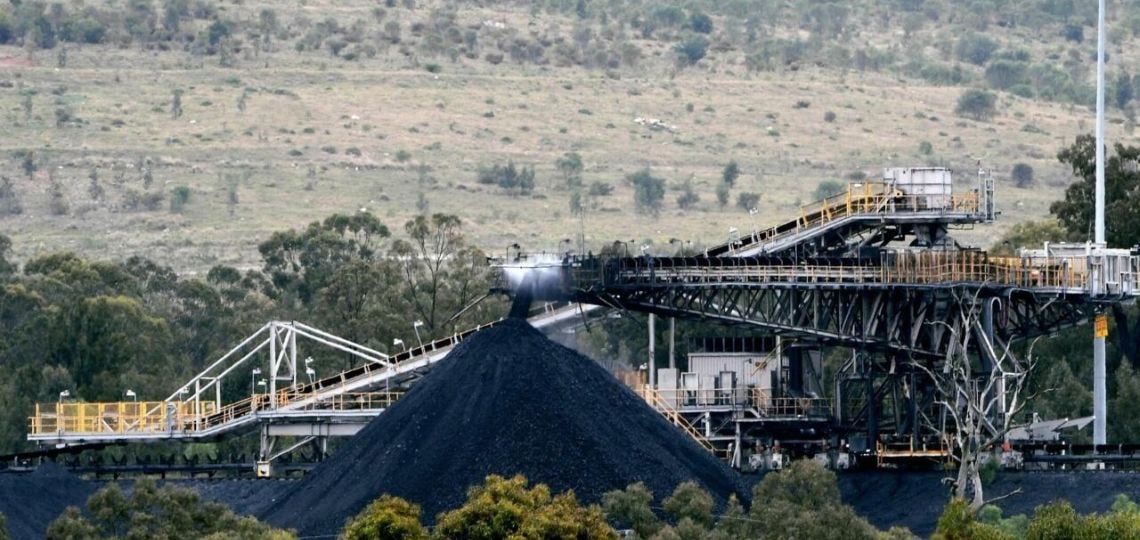 Creation of the Western Downs Green Power Hub and Karara solar farms in 2023
BHP wants to support the development of new solar and wind farms to displace around 1.7 million tonnes of carbon dioxide equivalent. This is equivalent to the emissions released by 400,000 combustion engine cars, according to BHP Minerals Australia Chairman Edgar Basto.
"This is an important step in BHP's transition to more sustainable energy use across our portfolio, and a first for our Australian operations. It will diversify our energy supply, reduce our energy costs and reduce BHP's emissions by 20% from FY2020 levels."
Numerous investments to reduce carbon dioxide emissions
The CTSCO Glencore project, supported by the Australian government with $50 million, is also part of this ecological transition effort. This involves setting up a carbon capture, utilization and storage fund. In fact, the United Nations Intergovernmental Panel on Climate Change has identified CCUS technology as key to achieving their climate change objectives.
Belarusian company Belaz has also signed an agreement with its local agency to supply Australia with emission-free, electrically-powered mining trucks. Australia's green mining market is therefore booming. Other companies around the world support its actions. The American company Alcoa, for example, has developed the first low-carbon alumina.