Total and AGEL (a subsidiary of the Adani Group specializing in renewable energies) formed a joint venture last April, with AGEL contributing 2.1 GW. Under this agreement, the two companies have agreed to increase the initial portfolio from 2.1 to 2.3 GW through the deployment of new solar power plants.
Will India soon be the regional leader in renewable energies?
5 GW of solar power for Total by 2020
Patrick Pouyanné, Chairman and CEO of Total, said: "With an ambitious target of 175 GW of installed capacity by 2022, India is a high-growth area for renewable energies.
Since last year, TOTAL has strengthened its commitment in India, with around 5 GW of solar projects in the country. This is in line with its ambition to become a world leader in renewable energies. Mr. Pouyanné also declared that TOTAL was very pleased to continue this partnership with the Adani Group, as it is in line with the Group's objectives of double-digit return on equity for so-called renewable projects.
The expansion includes a 100 MW and a 30 MW facility in northern India, and a 75 MW facility in western India.
The expansion to 2,148 MW was achieved after the acquisition of 205 MW of operational solar power assets for a previous value of 188.5 million euros, Adani stated very recently. The operation represents a transfer of the assets recently purchased by Adani Green from the Indian Essel group.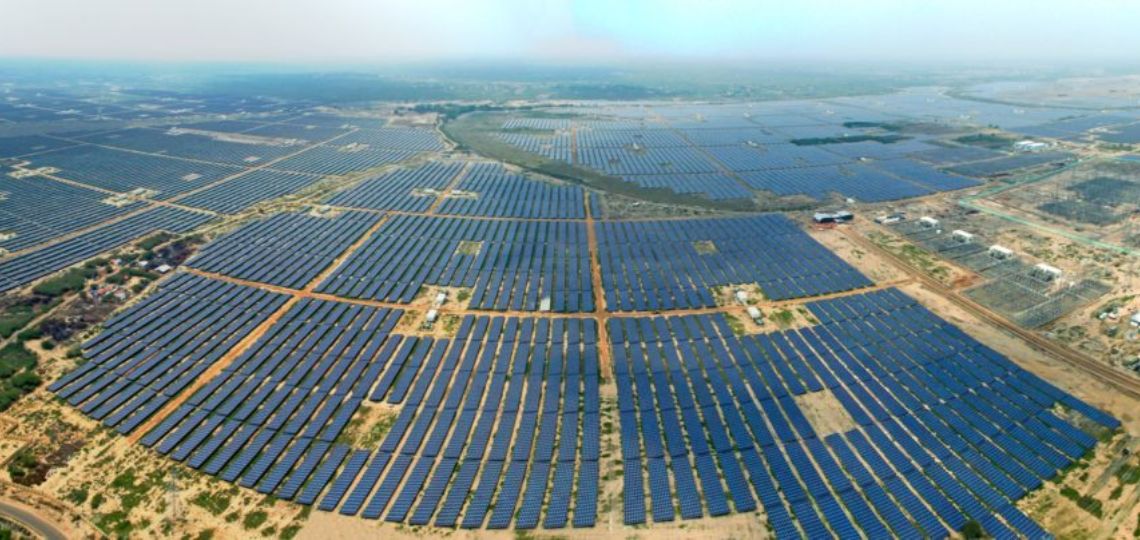 More about them
As part of its ambition to achieve net zero by 2050, Total is building a portfolio of electricity activities. Mainly in renewable energies, which could account for up to 40% of sales by 2050. By the end of 2020, Total's gross power generation capacity worldwide will be around 12 gigawatts, including around 7 gigawatts of renewable energy. With the objective of reaching 35 GW of production capacity from renewable sources by 2025, Total will continue to develop its activities to become one of the world leaders in renewable energies.
Adani Green Energy Limited (AGEL), part of the Adani Group, has 14 GW of operating, under-construction and renewable energy projects allocated to investment-grade counterparties. AGEL has been ranked the world's leading owner of solar power generation assets by Mercom Capital. The company aims to achieve 25 GW of renewable energy by 2025 and is committed to contributing to the COP21 goals in India.