Europe's biggest dams are not always the most powerful. But for some, their size or length rivals that of the world's largest dams. Europe is also the 3rd region in the world in terms of installed hydroelectric capacity. Thanks in particular to Norway, Switzerland, Serbia and Romania. France is Europe's 2nd-largest hydroelectric power producer, with more than 25 GW in operation.
Top 10 of Europe's largest hydroelectric dams
Almendra dam – 810 MW (Spain)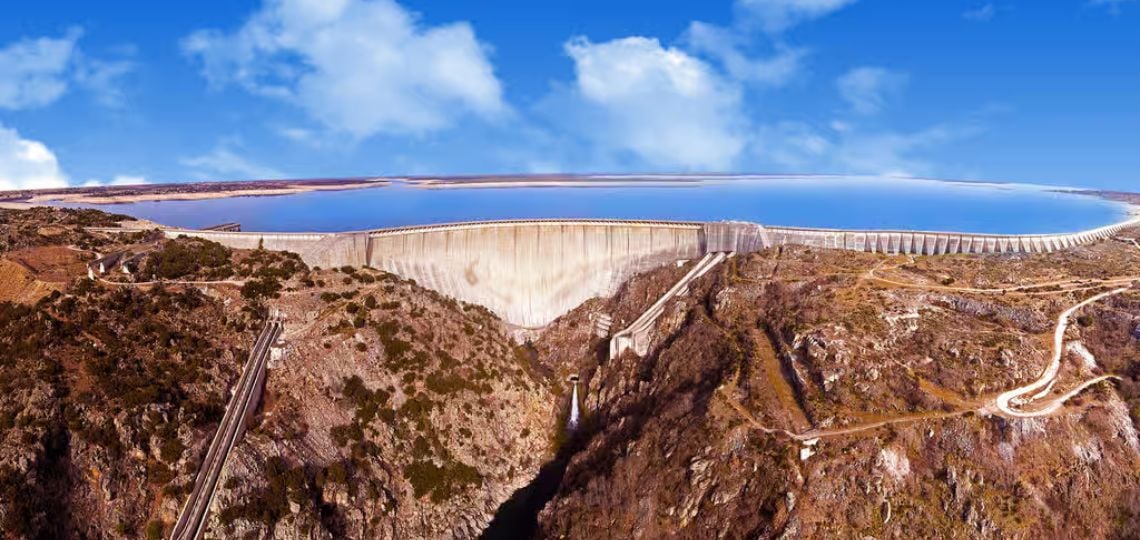 The Almendra dam is a gravity dam with an installed capacity of 810 MW. It is located on the Tormes river in Castilla y Leon, the autonomous community with the largest installed capacity in Spain (4,509 MW). The 202-metre-high megastructure is owned by Iberdrola.
Montézic dam – 910 MW (France)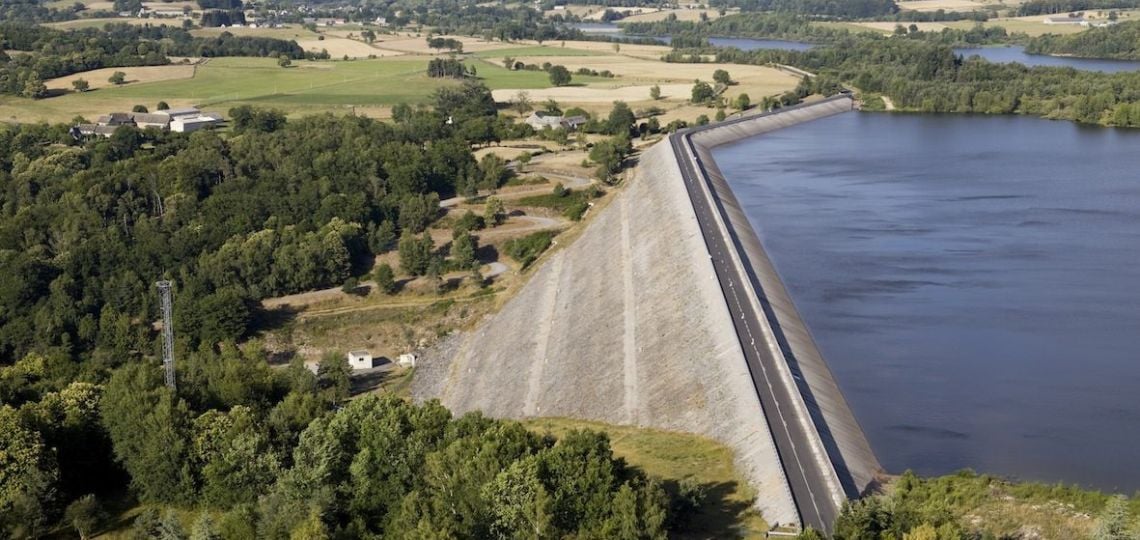 The Montézic dam is an embankment dam 57 m high and 820 m long. Located in Aveyron, France, the dam forms the upper reservoir of the Montézic pumped-storage power plant. With an installed capacity of 910 MW, the Montézic dam ranks 9th among Europe's largest dams.
Alcántara dam – 915 MW (Spain)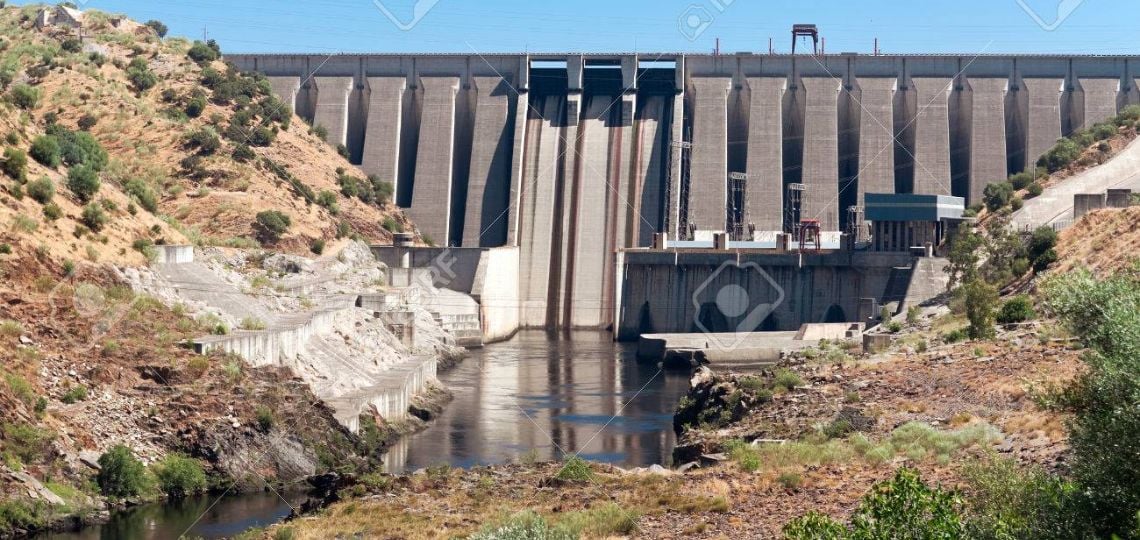 The Alcántara dam is a hydroelectric buttress dam in Spain. It has a capacity of 915 MW and is owned by Iberdrola. What's more, its reservoir is the second-largest man-made reservoir in Europe.
Tonstad dam – 960 MW (Norway)
The Tonstad dam is located in the municipality of Sirdal in Norway. It is associated with Norway's second largest hydroelectric plant in terms of capacity and the country's largest in terms of production. It has an installed capacity of 960 MW and an average annual output of around 3,600 GWh.
Kölnbrein dam – 1028.5 MW (Austria)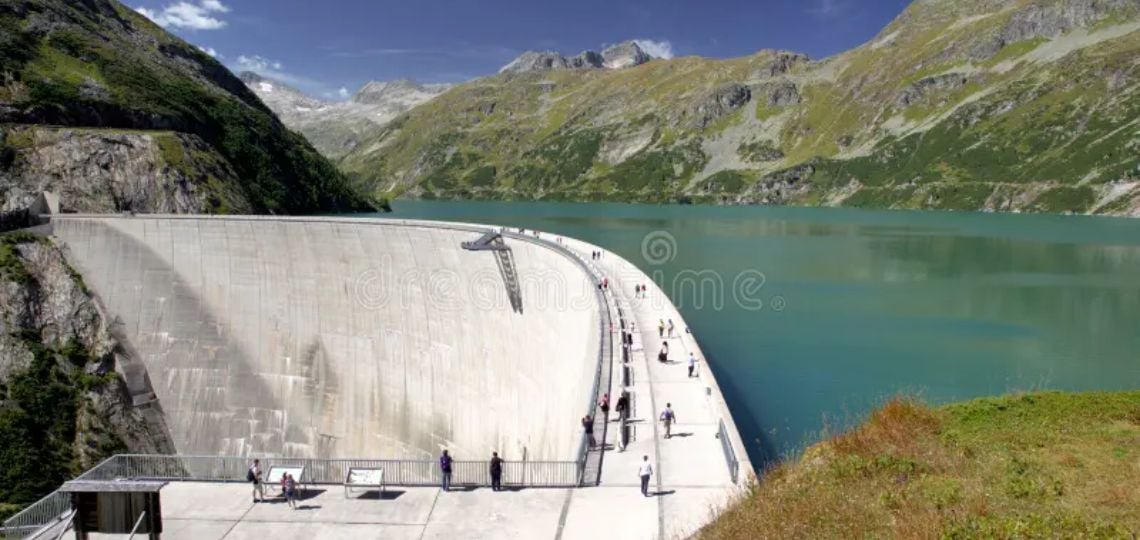 The Kölnbrein dam is an arch dam in Austria. It is the highest dam in the country, with a foundation height of some 302m. The country is not to be outdone by this megastructure of impressive dimensions. In addition, the dam is associated with a hydroelectric power station with an installed capacity of 1028.5 MW.
Kvilldal dam – 1240 MW (Norway)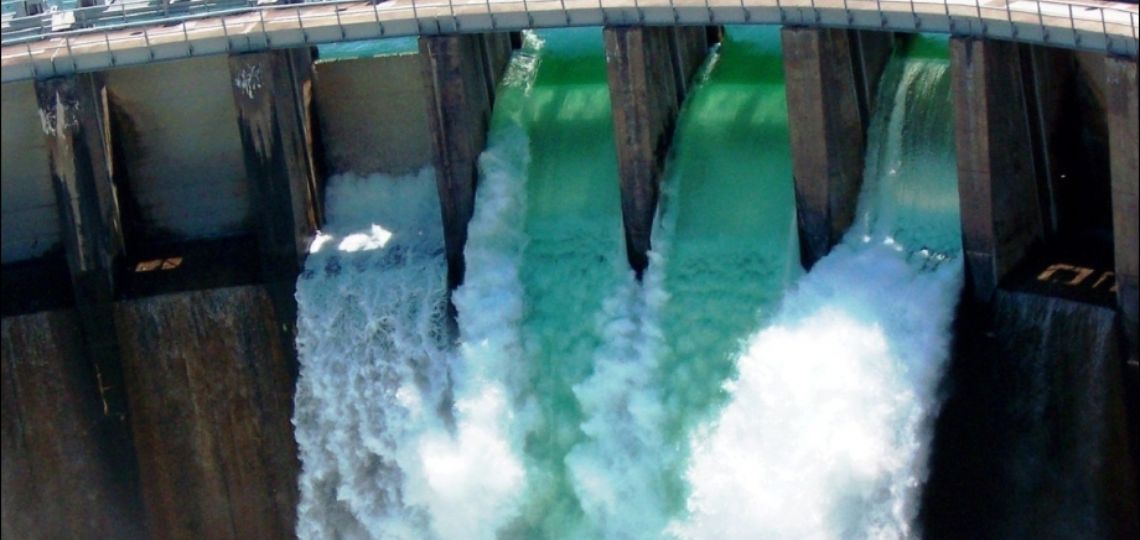 The Kvilldal dam is located in Rogaland County, on Blue Lake, Norway. With a total capacity of 1240MW, it is associated with the country's most powerful hydroelectric plant. The latter is part of the Ulla-Førre hydroelectric scheme, which uses the waters of the artificial lake Blåsjø, with a maximum capacity of 3,105 million m3. The Blue Lake is also Norway's largest reservoir, with a storage capacity of 7.8 TWh.
Ingouri dam – 1320 MW (Georgia)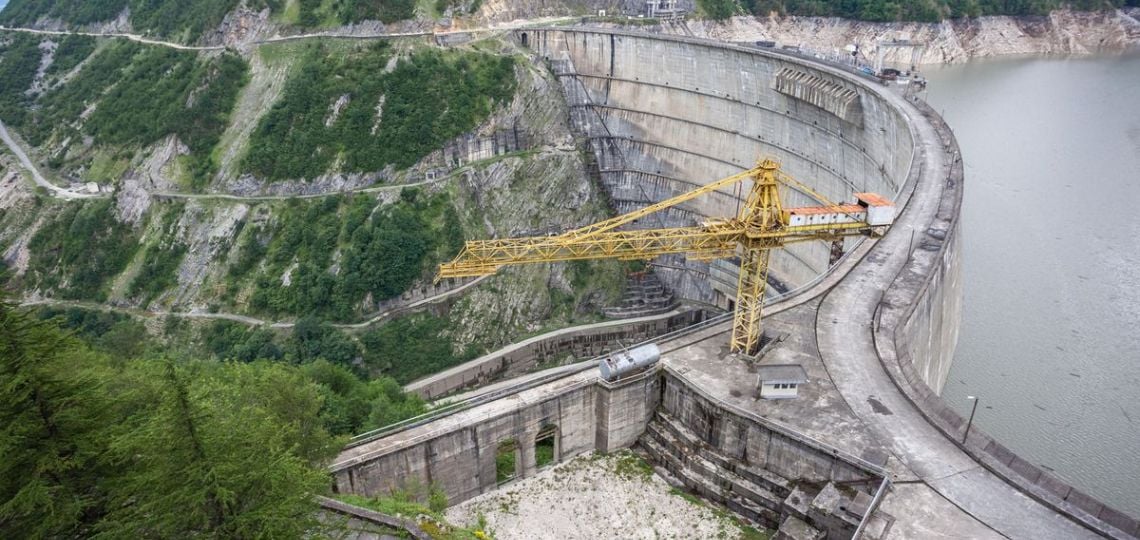 The Ingouri dam is a vaulted dam on the river of the same name in Georgia. At some 272 metres high, it is the world's 2nd highest barrage. With an installed capacity of 1,320 MW, it is one of the largest dams in Europe.
Grand'Maison dam – 1800 MW (France)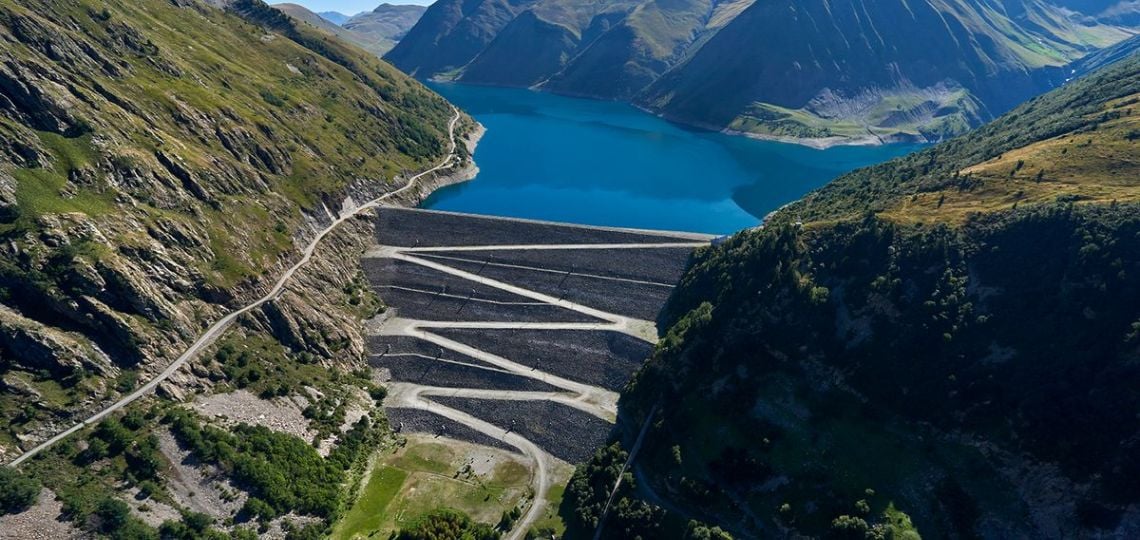 The Grand'Maison dam is an embankment dam on the Eau d'Olle in the Isère department of France. It is the most powerful hydroelectric power station of any type in France. In fact, with an installed capacity of 1,800 MW, it represents 9% of the hydroelectric capacity operated by EDF. Some 550 m long and 140 m high (160 m on foundation), it can hold up to 137 million m3 of water.
Grande Dixence dam – 2000 MW (Switzerland)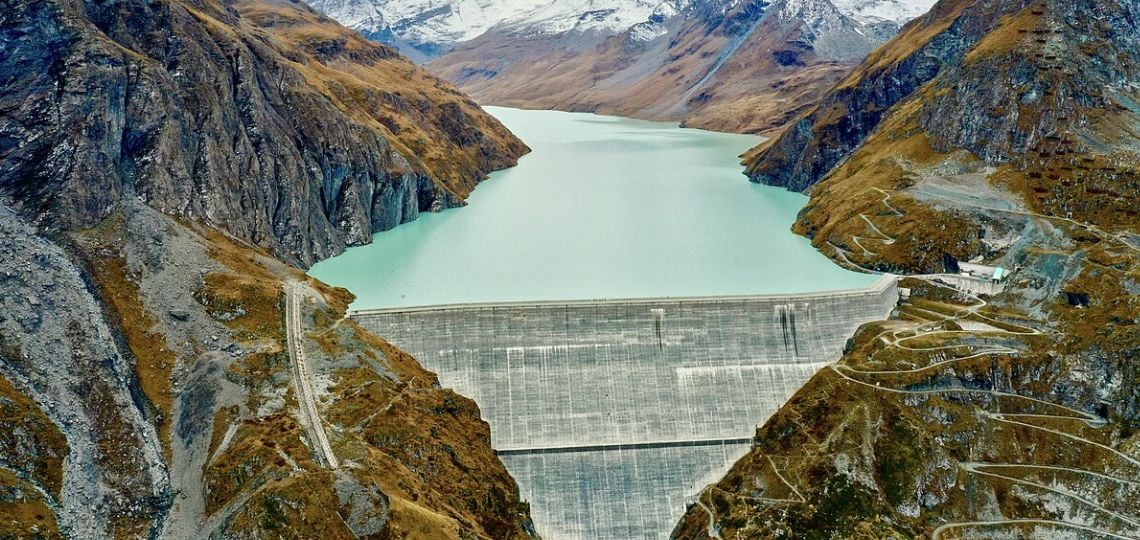 The Grande Dixence dam is the highest gravity dam in the world, standing at a dizzying 285 m high. It is part of the vast 2,000 MW Grande Dixence hydropower scheme, which also includes the Cleuson dam. The megastructure was commissioned in 1961 and generates no less than 2 TWh of electricity per year.
Portes de Fer I dam – 2160 MW (Romania – Serbia)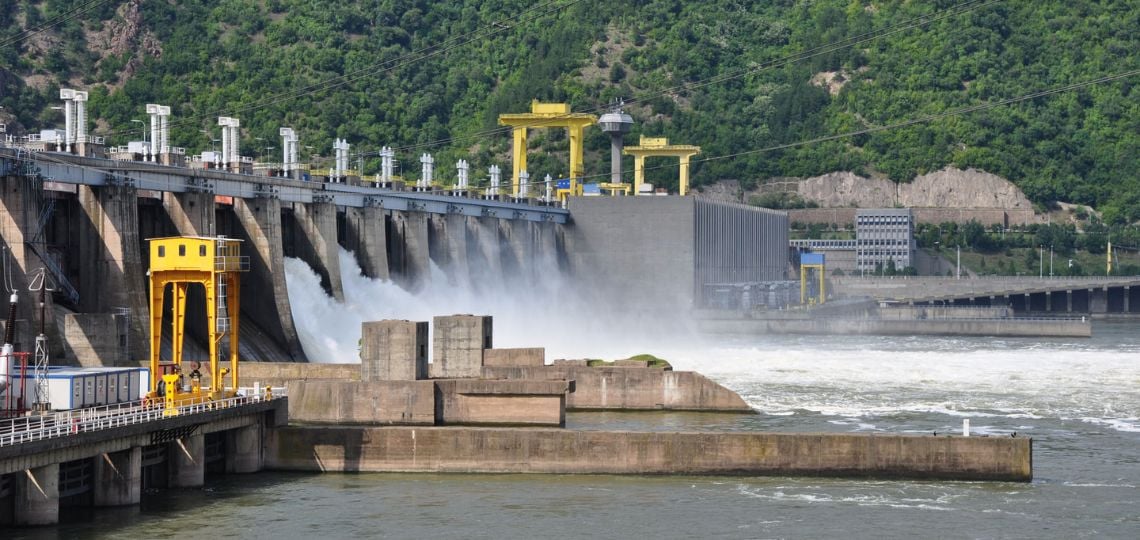 He holds the top spot in this ranking. The Portes de Fer I dam is Europe's largest, with an impressive installed capacity of 2160 MW. It lies on the Danube, straddling Romania and Serbia. It is a major hydroelectric complex, supplying a significant proportion of the country's electricity demand.
Europe, 3rd region in the world for installed capacity
All in all, Europe is the 3rd region in the world with the most installed capacity on its soil. In fact, it ranks behind North America and the indisputable continent of South Asia and the Pacific.
The European Union is home to several major rivers. These include the Rhine, Danube and Loire rivers, on which numerous hydroelectric power plants are located.
What's more, Europe plays a crucial role in ensuring the instantaneous balance between electricity production and consumption. In fact, thanks to its flexibility, hydroelectric power is an indispensable adjustment variable, as it is very difficult to store large quantities of electrical energy.
Norway: the European example
As a result, the share ofhydroelectric power in national electricity production varies widely from country to country. However, one Old World country stands out with an incredible 92% share in 2020: Norway.
With a total installed capacity of 31,626 MW, Norway sets an example for all its neighbors. In fact, theEuropean Rivers Network revealed that, of the country's total electricity production in 2020, 92% would come from hydroelectricity and only 2% from fossil fuels. The Nordic country could even become a "hub for decarbonizing the EU", according to an Ifri Energy and Climate Centre report published in 2020.
After Norway, the continent's leader in terms of installed capacity, comes France, with a total of 2,5405 MW. Italy and Spain follow.
Current capacities and future potential therefore vary widely between EU member states. In any case, the EU has no choice but to focus on a major shift in both energy consumption and production if it is to achieve its goal of zero emissions by 2050.