According to Rystad Energy, renewable energies are set for consecutive growth in Africa. This capacity will reach 12.6 gigawatts in 2019. The continent's capacity should reach 16.8 GW in 2020, with a further 5.5 GW in 2021. Finally, it will reach 51.2 GW in 2025, thanks to the growth of solar and wind power projects in Egypt, Algeria, Tunisia, Morocco and Ethiopia.
Renewable energies: 40 African countries are installing or planning to install wind or solar projects
South Africa currently leads the continent in terms of installed renewable energy capacity. The country has 3.5 GW ofwind power, 2.4 GW of solar power, and a dominant solar pipeline of 1 GW of projects under development. Egypt and Morocco rank second and third in terms of solar capacity.
Inexperienced players will be able to benefit from the lessons learned in Egypt, South Africa and Morocco. They will also be able to apply this knowledge to development plans.
The Maghreb commits
Algeria will experience exponential growth towards 2025, from just 500 megawatts in 2020 to almost 2.9GW in 2025. The increase will mainly come from the 4 GW Tafouk 1 Mega Solar project. It will be developed in five phases, each with a capacity of 800 MW. It will be put out to tender between 2020 and 2024. Rystad Energy plans to commission three of the tendered projects with a capacity of 2.4 GW by 2050.
Tunisia will also see tremendous growth, from 350 MW of renewable capacity in 2020 to 4.5 GW in 2025. Additions will come from larger solar power plants, such as the 2 GW TuNur megaproject. It is currently in the early stages of development, and should be commissioned by 2025.
In terms of speed, Egypt has been one of the fastest African countries to install solar and wind power since 2017. The country currently has around 3 GW of installed capacity. What's more, it has a huge development pipeline of 9.2 GW. The latter consists mainly of wind power projects, and will enable Egypt to overtake South Africa in 2025.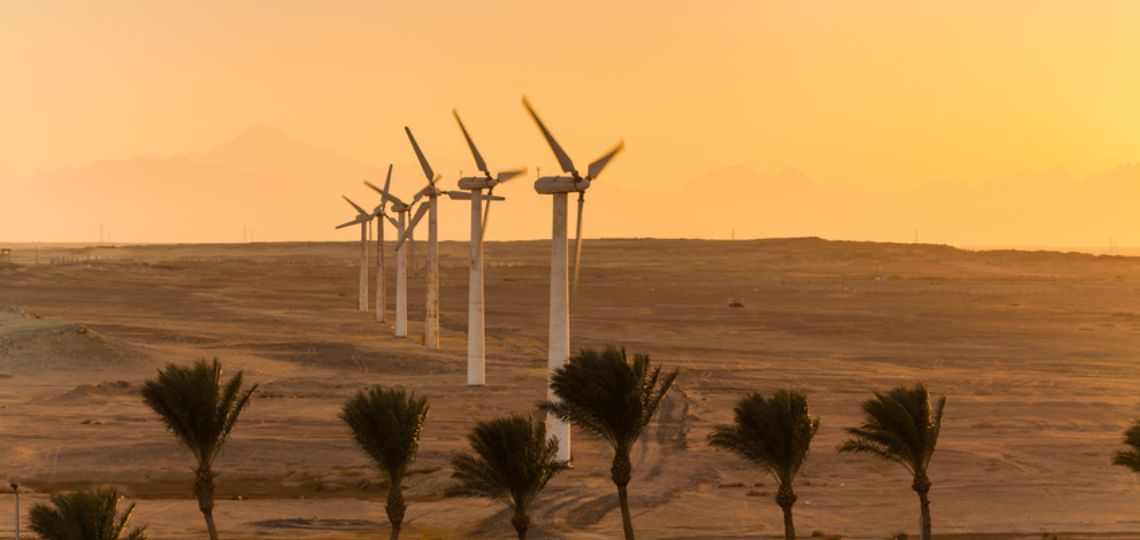 Growth will come from major projects such as the 2 GW Gulf of Suez Red Sea Wind project. It will be located near the Red Sea. Of the capacity to be installed, 500 MW will be developed by the German giant Siemens Gamesa and 1,500 MW will be awarded. Four of the top ten projects to be developed in Africa over the next five years will be in Egypt. This underlines the Egyptian government's commitment to its renewable energy objectives.
Morocco follows Egypt with 2.5 GW of installed capacity, dominated by 1.7 GW ofwind power. Rystad Energy expectssolar energy to drive growth here, with a handful of major projects already in the pipeline, such as the 1 GW Noor Midelt Hybrid (CSP + Solar PV) and the 400 MW Noor PV II.
Sub-Saharan Africa undertakes the same objective
Ethiopia's capacity figures will also take a huge leap forward: the county currently has just 11 MW of installed solar capacity and almost 450 MW of installedwind power, but is set to have 3 GW of renewable capacity online by 2025. The Tigray hybrid project will stimulate this increase and should contribute to a solar capacity of at least 500 MW by 2025, assuming a resolution of the current conflict by then.
The cost of renewable energies is currently at an all-time low. Indeed, as major markets such as China, India and Europe get on track to meet installation targets, wind and solar components will become increasingly cheaper. In this way, an investment-friendly environment will also develop in Africa.
Political reasons for Africa's lag in sustainable development
"Development on the continent has always been slow due to political instability, lagging policies, infrastructure and lack of supply. However, as demand for electricity grows, many African countries are turning to renewable solutions. To achieve their energy goals,solar energy as the renewable technology of choice will play an important role," says Gaurav Metkar, analyst at Rystad Energy.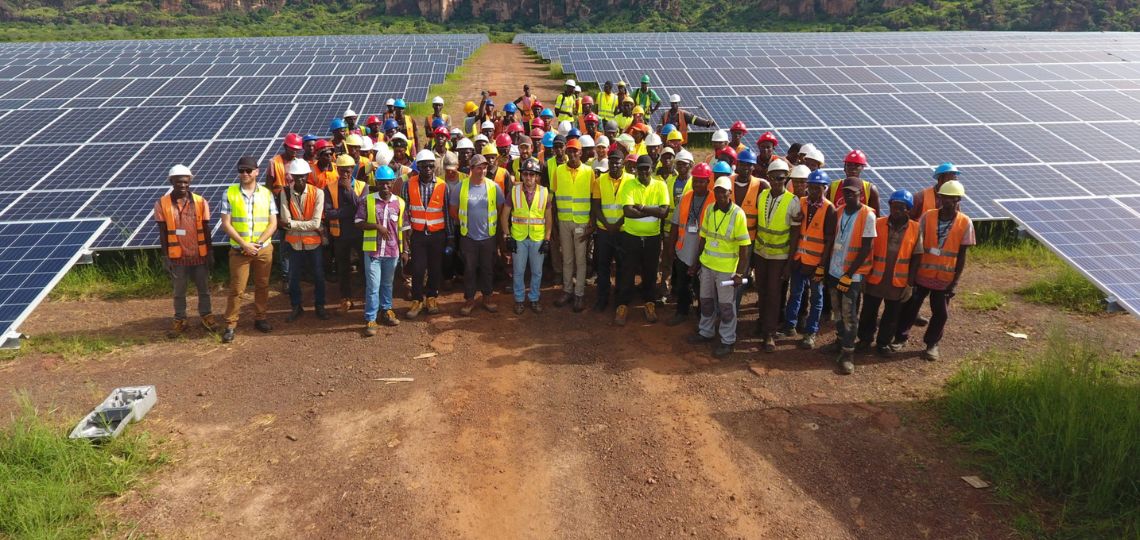 Demand for renewable energy continues to grow. As a result, the mining industry faces a decisive turning point in becoming a recognized contributor to the wider transition to clean energy. The Watson Farley & Williams article explains how mining and renewable energy can work together to achieve this.
Mining and renewable energies: an odd couple
Mines can be dangerous for those who work in them, and can harm the environment through greenhouse gas emissions.
Yet mining is essential to the growth of renewable energies. Green technologies are highly dependent on certain metals and minerals.
Solar power, which is expected to reach 8519 GW of global capacity by 2050, relies on the supply of aluminum, copper and certain rare earth elements (including indium and cadmium) to produce photovoltaic panels. Similarly, wind turbines are made of steel, so their manufacture depends not only on iron production, but also on certain rare-earth elements such as neodymium. These are required for the magnets used inside the turbines.
More generally, copper is essential to all electricity generation infrastructures, as well as to electric vehicle (EV) technology.
However, critics have rightly pointed out the conflict in the outcome of this case. Francis Fannon, Assistant Secretary of the U.S. Bureau of Energy Resources, calls it "the inconvenient truth of the green revolution". The main objective of the switch to renewable energies was to reduce greenhouse gas emissions. However, we can see that there are a few difficulties with this.
Climate change, sustainability and mining
The mining industry is responsible for between 4% and 7% of global greenhouse gas emissions. 1% come from Scope 1 and 2 emissions, caused directly by mining activities or indirectly by, for example, the consumption of electricity used to power the mines. The remaining 3% to 6% comes from fugitive methane emissions. Scope 3 emissions caused by all other indirect uses of mined minerals are in turn responsible for 28% of global greenhouse gas emissions.
S&P Global 's ESG (environment, society and governance) Sector Risk Atlas clearly illustrates the negative perception of the metals and mining sector. Each sector's exposure to environmental and social risks ranges from 1 to 6. 1 being low risk and 6 being high risk. The mining and metals industry scored 6 out of 6 on the environmental risk scale and 5 out of 6 on the social scale. This puts it on a par with the oil and gas industry, the most dangerous of those measured in the report.
In other words,
Political instability in some African countries makes sustainable development a complicated business. However, Africa is a continent full of resources. Solar energy, in particular, should shine on this continent, given the climate and the political will for sustainable development. Some countries have already adopted them. This gives renewed hope to renewable energies.