GazelEnergie, Teréga, Enagás and hydrogen producer DH2 have signed a memorandum of understanding for the Franco-Spanish Lacq Hydrogen project. This project marks Europe's determination to place hydrogen at the heart of its energy transition. Demonstrating its economic potential and dynamizing Europe's industrial fabric.
GazelEnergie joins forces with DH2 Energy, Enagàs and Teréga
Developing Franco-Spanish hydrogen
The Lacq Hydrogren project involves the production and supply of renewablehydrogen from Spain to France. It will be produced by electrolysis of water using solar energy from the Aragon region. And at a very competitive price. Hydrogen will be transported by theEnagás and Teréga gas networks until a dedicated hydrogen infrastructure is developed.
Avoids 700,000 tonnes of CO2 emissions per year
The project also includes a combined-cycle power plant built and operated by GazelEnergie and located in the Lacq industrial zone in the Nouvelle-Aquitaine region. From 2026, the new plant will produce 100% renewable, low-carbon energy. This will avoid the emission of over 700,000 tonnes of CO2 per year.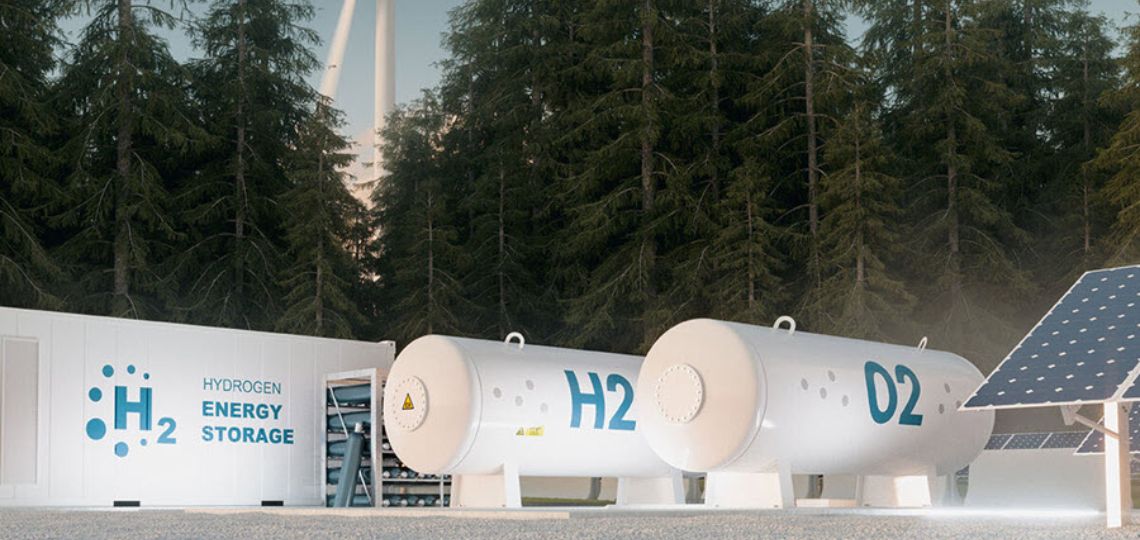 Lacq Hydrogen, a major project of common European interest
A major project for the European Union
Lacq Hydrogen illustrates the possible synergies between Spanish and French industrial partners seeking to build sustainable energy models. It responds to the European call for innovation projects on a European or national scale concerning the design, production and use of hydrogen systems. Classified as an important project of common European interest (PIIEC), it will therefore be eligible for financial support from EU member states.
10 million tonnes of green hydrogen produced in the EU by 2030
The EU aims to produce 10 million tonnes ofgreen hydrogen by 2030 at a competitive price. And to meet the continent's growing demand for green electricity. In this sense, Lacq Hydrogen is part of the European strategy to develop a community hydrogen value chain . More generally, the project meets the carbon neutrality targets set by the EU and France.
1,200 permanent jobs across the chain
The Lacq Hydrogen project is an integral part of the HyDeal Ambition initiative. The aim is to develop the European hydrogen sector. In all, 1,200 direct, permanent jobs will be created across the chain. A further 1,000 jobs will be created during the construction phase. The project will also involve European suppliers of electrolyzers, steel tubes and gas turbines.
Boosting the industrial fabric of southwestern France
In particular, the project will help revitalize the industrial fabric of south-western France, especially the Lacq industrial platform. It has the potential to become a major hub for low-carbon technologies, with strong expertise across the entire value chain. In this sense, the project will be part of the Territoires d'Industrie Lacq Pau Tarbes initiative.