COP26 in Glasgow in November 2021 will be the litmus test for the future of hydrogen. The United Nations Climate Change Conference will certainly determine whether hydrogen can play an important role in the energy transition.
COP26 to commit to low-carbon hydrogen production
Hydrogen is a versatile energy carrier. It is used as a fuel to produce energy and as a raw material in industry. With the potential for zero emissions during use, its only by-product is water. It can also be stored and transported in liquid or gaseous form.
Hydrogen could become a key solution to many of the challenges that need to be overcome to make zero carbon emissions a reality. Hydrogen has the potential to decarbonize polluting sectors. These include heavy industry, the chemical industry and heavy transport. Responsible for over a third of global CO2 emissions.
According to analyst and researcher Flor Lucia De la Cruz, the importance of hydrogen in the future global energy mix is clear. But for it to play a more important role, new political decisions need to be taken. Although several announcements have been made, more direct support for hydrogen is needed. Political decisions along these lines are likely to be announced at COP26.
Green and blue hydrogen at the heart of COP26
Blue hydrogen requires high-temperature steam treatment (700°C-1000°C) to be extracted from methane. This method releases CO2, which can however be captured directly during the process. Green hydrogen is produced by electrolysis. This process can be carried out using renewable energy sources, such as solar power.
Green and blue hydrogen systems are therefore favored as part of the energy transition. The blue hydrogen model is the most likely to prevail in large-scale deployment. In fact, it seems to be cheaper than electrolysis for green hydrogen, which is very energy-intensive.
Bringing together stakeholders: politicians, investors and buyers
COP26 is important because of the political commitments and projects submitted by all the parties prior to the conference. What's more, the negotiations that take place over the two weeks of the conference are also important. However, certain commitments could be made at COP26 that would contribute to the development of the hydrogen sector.
According to Flor Lucia De la Cruz, a clearer roadmap for the use of hydrogen could encourage inward investment. The introduction of tariff structures in various industries to help stimulate demand and investment would also be beneficial. Finally, raising prices on CO2 or greenhouse gas emissions would also have a positive impact.
The EU has already presented its hydrogen strategy. It aims to increase capacity from 6 GW by 2024 to 40 GW by 2030. As electrolyser capacity and the supply chain increase, production costs should fall.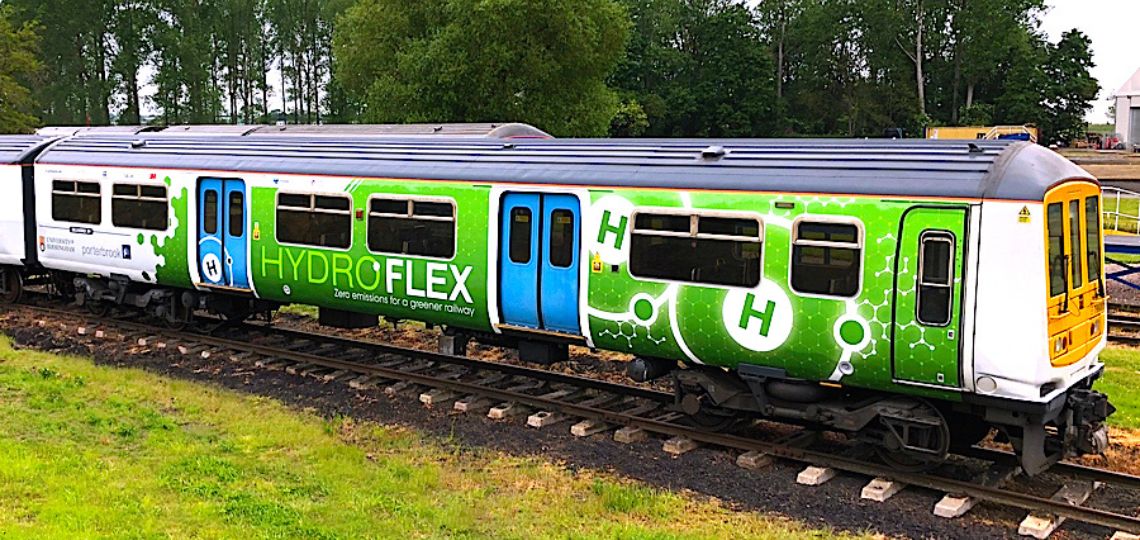 Present the different applications
The use of hydrogen in industry is not new. Hydrogen already powers buses, trains and, to a lesser extent, cars. But it could be exploited more widely in industry and domestic heating, according to Professor Mike Stephenson of the Geological Society of London.
The importance of hydrogen is now growing with the demand for electricity, which is becoming more important as part of the energy transition.
Numerous projects under development
Regional hydrogen network projects are already underway. The H21 Leeds City Gate project, for example, aims to completely convert the city's existing natural gas network to hydrogen.
A batch of four steam methane reformers are installed near Teeside. They will produce the necessary hydrogen, while the CO2 will be captured and stored offshore under the North Sea. Since 1996, CO2 from the Sleipner gas field in the North Sea is injected 3 km into the underlying rock. Long-term monitoring of the site has proved that it is stored safely.
The HydroFlex train
In Birmingham, University experts welcomed Network Rail's announcement today. The company will present its hydrogen-powered HydroFLEX train at COP26. Since its first successful trial on the main line in September 2020, work has been underway to prepare HydroFLEX for operation as a commercial passenger train.
"The HydroFLEX project has been a fantastic example of industry and academia working together to accelerate the development of this innovative technology from research to market introduction," says Alex Burrows, Director of BCRRE.
Strong growth in demand expected
Hydrogen could eventually account for 7% of global energy demand by 2050. With 40% of the world's hydrogen production, demand is currently driven by China and the United States.
This is due to the importance of their chemical and petrochemical industries. COP26 should not only highlight solutions for the development and innovation of hydrogen technology. But also, how it can be more uniformly integrated worldwide.
It is likely that all forms of hydrogen will initially be needed to meet demand. Over time, however, "clean" hydrogen (green and blue) is set to take a larger share of production. Similarly, grey hydrogen should be progressively discouraged by carbon taxes.
However, after Covid-19, global economies are slowly recovering with a heightened sense of risk. Negotiations at COP26 may not lead to any major new announcements on the amount of hydrogen to be produced.